Across the Continuum
Theradynamics' provides comprehensive therapy services in a variety of settings
Rehab Management
Theradynamics is committed to delivering the highest standard of therapy services. We provide effective management solutions that exceed expectations, produce positive results, and are cost effective. We have emerged as a leader in the rehab industry in the tri-state area, encouraging patients to achieve their goals and enhance their quality of life, while collaborating with clients to improve clinical and financial outcomes, and assuring program integrity and compliance.
Partnerships and Consulting Services

Theradynamics understands the importance of offering flexible solutions to our clients' therapy management needs. Our In-House partnership model would combine your facility staff with our management expertise, providing you with increased control over clinical outcomes, compliance, and profitability. The traditional Full-Service model affords your facility with increased staffing flexibility to manage census fluctuations.

Collaborative Consulting

In accordance with a strategic plan specifically designed to achieve your organization's desired goals, Theradynamics will implement a model that combines our management expertise, educational resources, and operational systems and protocols. In addition, we provide continued support to promote clinical development, comprehensive education on regulatory changes in the industry, and ongoing performance analysis with formal reviews. Theradynamics will work with you to enhance your patient and program outcome data to optimize the quality of care and services as it relates to Quality Measures, Quality Reporting Program and Five-Star rating.

Staffing Solutions

Theradynamics' offers facilities a variety of placement solutions to meet your physical, occupational and speech therapy needs. Having over 20 years in the rehab industry, we know therapy, and are highly responsive to meet your demands in the timeframe requested. Theradynamics' provides quality candidates with all of the necessary credentials, becoming a valuable extension of your human resource department. We will work with you to create a solution that is in line with your facility budget.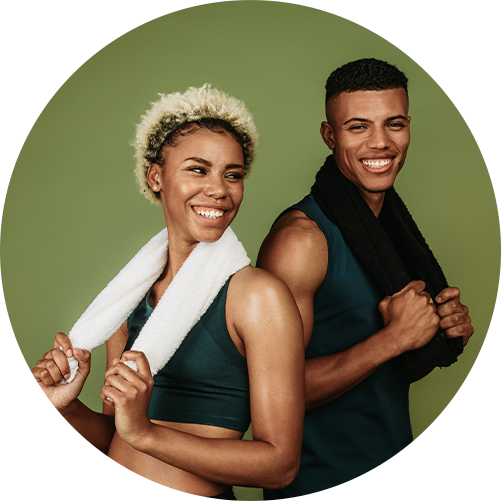 Clinical Services
Clinical Pathways

Theradynamics' provides customized clinical programs based on evidence-based practice. These patient-centered pathways, often geared towards neurological, orthopedic, cardiopulmonary or post-surgical populations, focus on interventions based on diagnoses and function scoring. A comprehensive assessment drives our goal-oriented treatments, achieving optimal functional outcomes in preparation for a successful care transition. Theradynamics also supports our partners by investing in redesigning care to ensure patients participating in bundled payment initiatives or other accelerated recovery programs meet expectations.

Mobile Swallowing Images (FEES)

Theradynamics has been providing FEES (Fiber optic Endoscopic Evaluation of Swallowing) with great success! Our Licensed Speech Language Pathologists are specially trained in FEES and are qualified to perform this procedure independent of a physician or other medical practitioner. FEES reduce costs associated with dysphagia management and can help minimize dysphagia related hospitalizations. Theradynamics can perform FEES in-house and faster than the time it takes to schedule a modified barium swallow test. Services include the swallowing evaluation, collaboration with the in-house staff and a report outlining the clinical findings and recommendations

Respiratory Program

Theradynamics helps our partners set up effective respiratory programs, including providing qualified respiratory therapists for referrals, recommendations and care. We provide in-services to staff focusing on the proper and timely utilization of respiratory treatments, as well as optimizing outcomes and reimbursement. In addition, we can provide competency-based education and assessment tools to your nursing staff on many topics.

Restorative Nursing Program

This pertains to nursing interventions that focus on supporting resident's ability to participate in their care and promote independence with function and mobility. A restorative nursing program can improve care, capture reimbursable patient treatment and can positively impact your survey process. Theradynamics' can assist you in developing and effectively carrying out this valuable service to your residents.

Respiratory Program

Theradynamics offers customized, interactive data analytics that can provide solid information about the performance of your rehabilitation department and key financial metrics. We can provide insights around trends or benchmarks, as well as predictive logic, which can lead to better patient care, improve quality of therapy services, maximize reimbursement, and manage risk and reporting.
Technology Partners

Therapy by NetHealth is the software platform that Theradynamics' utilizes to document point-of-care treatment with a focus on maximizing productivity and quality. We have configured our workflows to effectively manage and streamline patient care, and deliver a paperless and compliant driven record while effortlessly integrating with a facility's EMR.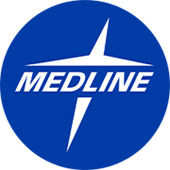 Medline is a leader in the healthcare world, and their rehabilitative equipment is in-line with the type of innovative and cutting-edge technology that Theradynamics' promotes and utilizes during patient care. Modalities such as electrotherapy and ultrasound offer a wide range of treatment options, while our experienced therapists employ the NeuroGym mobility aides to assist patients in regaining the ability to walk safely.

Jintronix is an advanced gaming system that provides biofeedback to the patient and assesses and provides outcomes through objective measures. Jintronix engages and motivates patients to participate with their exercises, which ultimately results in successful outcomes. Theradynamics' customers get our preferred vendor rate.

Smartlinx Solutions optimizes how we manage our workforce and has several valuable components including scheduling, time & attendance, payroll, credentialing, analytics and compliance.